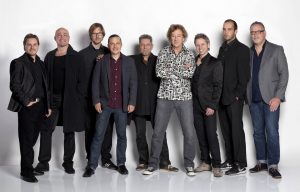 Werner Hüsgen – P.U.L.S.E.
Kobaltblau-Tour 2021
P.U.L.S.E. presents on this tour music of the 2017 by  Swiss Jazzlabel Unit Records released album KOBALTBLAU an some actual compositions fort he next album of the band, which is casted with excellent musicans from the Jazz Scenes of Amsterdam, Cologne, Brussels and the Euregio.
Hüsgens compositions flirt with the traditions of greater Jazz-Ensembles but reveal themselves again and again in surprising turns. Elaborated arrangements produce a rich timbre, using a variety of possibilities  enabled through a band with a four piece hornsection and additional percussion. Lyrical parts and powerful rock passages complete each other to a sophisticated piece of art, grounded and experimental at the same time. Contemporary Jazz with roots in World Music, Soul, R&B and Latin Music.
Line-up:
Werner Hüsgen (D/NL) – as/ss/fl/comp
Matthias Schwengler (D) – tpt/flh
Peter Hermesdorf (NL) – ts
Thorsten Heitzmann (D) – tbn
Sebastian Scobel (D) p/keyb
Wolf Martini (NL/D) – guit
Werner Lauscher (D/B) – bass
Gerd Breuer (D) – drums
Lukas Meile (D). perc
More Infos: https://wernerhuesgen.de/en/