werner hüsgen - Aventura Quartet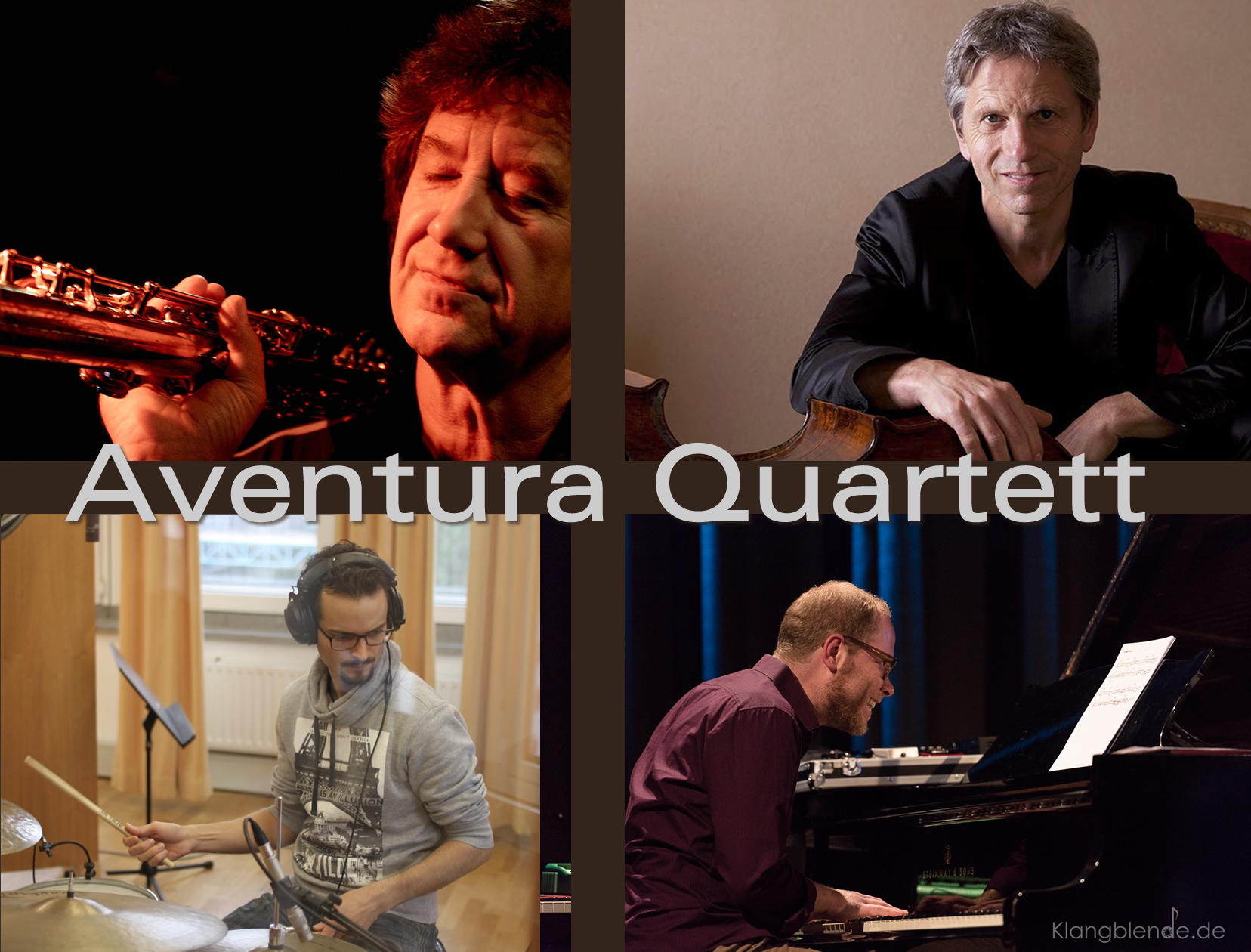 Aventura Quartet is the latest project from german saxophone player and composer, Werner Hüsgen. The music, composed, rehearsed and recorded in corona-lockdown and re-opening reflects both, the desire for Live-Music and the joy of liberation from restrictions. It can be described as contemporary European Jazz, but also includes current Chamber Music such as World-Music, without denying its rooting in Jazztradition. Rich in detail with improvisational interaction, the quartet reaches numerous musical worlds – sometimes in a lyrical mood, sometimes with glowing energy. The debut album "Soul&Mind" was released on February 18th, 2022 by Luxaries Records.
CD available http://www.luxaries.de/cds/Soul_Mind.htm
Digital availble https://wernerhuesgen.bandcamp.com/releases 
https://glmmusic.de/SoulandMind
Line up:
Werner Hüsgen – saxophone, composer
Sebastian Scobel – grand piano
Werner Lauscher – double bass
Simon Busch – drums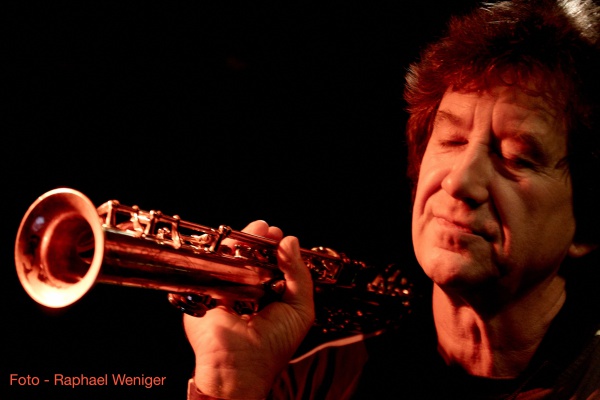 werner hüsgen (d/nl) – as/ss/fl/comp
Werner Hüsgen studied saxophone in Cologne, Boston and Amsterdam. He is based accross a network between Cologne – Amsterdam – Brussels working as performing artist, composer and arranger. Besides his Acoustic-Jazz projects Hüsgen works with Electric-Jazz Ensembles and Big Bands on stage. Performances include artists such as Chet Baker, Mighty Flea Connors, Jeff Hamilton & Lynn Seaton, "Wallstreet Crash", Jaques Peltzer, Werner Neumann, Garriet List, Henk Meutgeert, Eef Alberts, Rob Bruynen, Peter Engelhardt, Ari den Boer and Lucas Leidinger.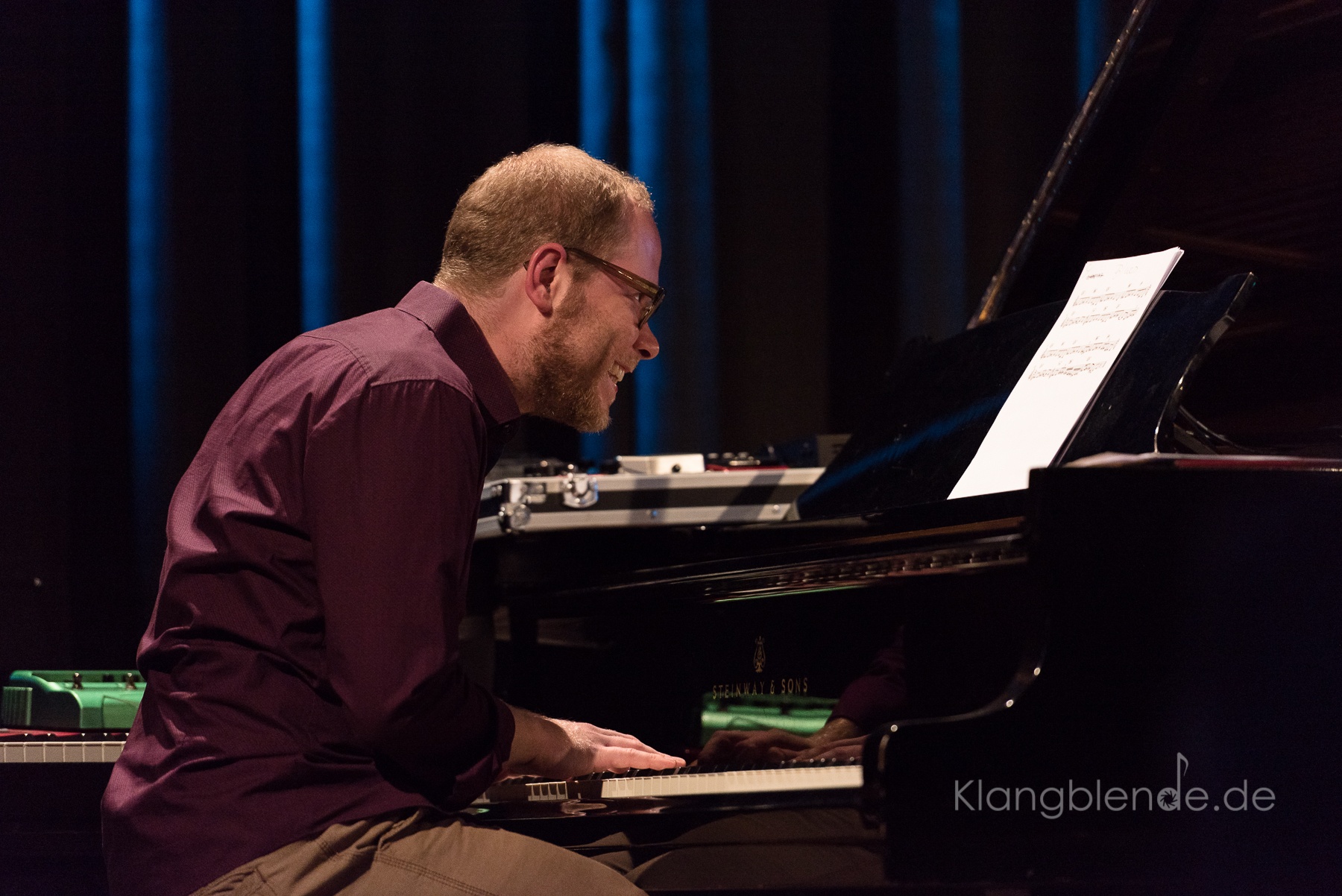 Sebastian Scobel (d) – piano
Sebastian Scobel studied jazzpiano in Dresden, Cologne and Copenhagen. He is a fixed part of the Cologne Jazz Scene and part of numerous ensembles such as Tamara Lukasheva Quartet, Heidi Bayer-Duo, Filippa Gojo Quartet, Subway Jazz Orchestra and Bundesjazzorchester. Scobel appears as a guest of the WDR-Big Band and since 2020 regulary in the HR-Big Band. He was awarded with the "Steinway Förderpreis Jazz NRW" (2014) "Neuen Deutschen Jazzpreis" (2017) and the "Folkwang Jazzpreis" (2019).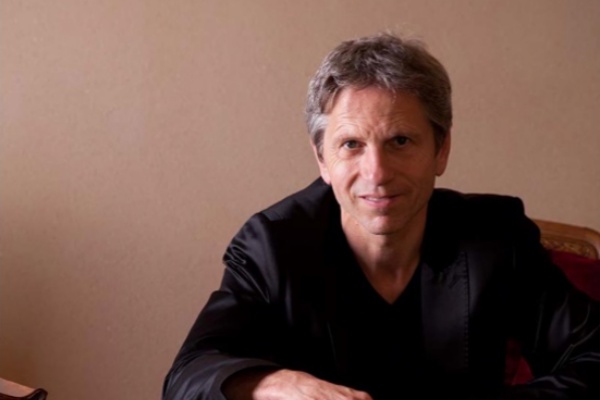 werner lauscher (d/b) - double bass
Werner Lauscher studied classical guitar in Cologne, later he switched to double bass and bass guitar. He has played with Viktor Lazlo, Joachim Kühn, Bob Mintzer, Dewey Redman, Randy Brecker, Toots Thielemans, Dee Dee Bridgewater, Marla Glen, Mark Murphy, Reinhard Mey, Defunkt and Eric Vloiemans.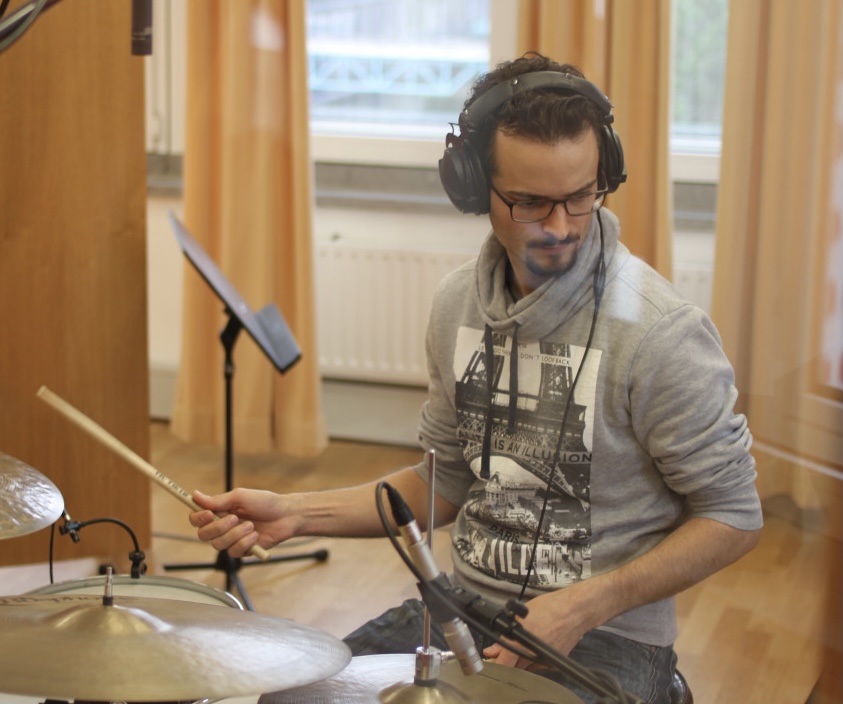 Simon Busch Simon Busch studied jazz drums at the conservatory of Maastricht and sound engineering at Robert Schumann Hochschule, Düsseldorf. He is part of the Cologne and Dusseldorf Jazz Scene playing with John Goldsby, Ludwig Nuss, Benyamin Nuss, Andy Miles, Sebastian Gahler, Nico Brandenburg, Heinrich Fries and Roland Peil.